You will receive an invitation email to create an ApplyWeb recommender account when an applicant submits an online recommendation request.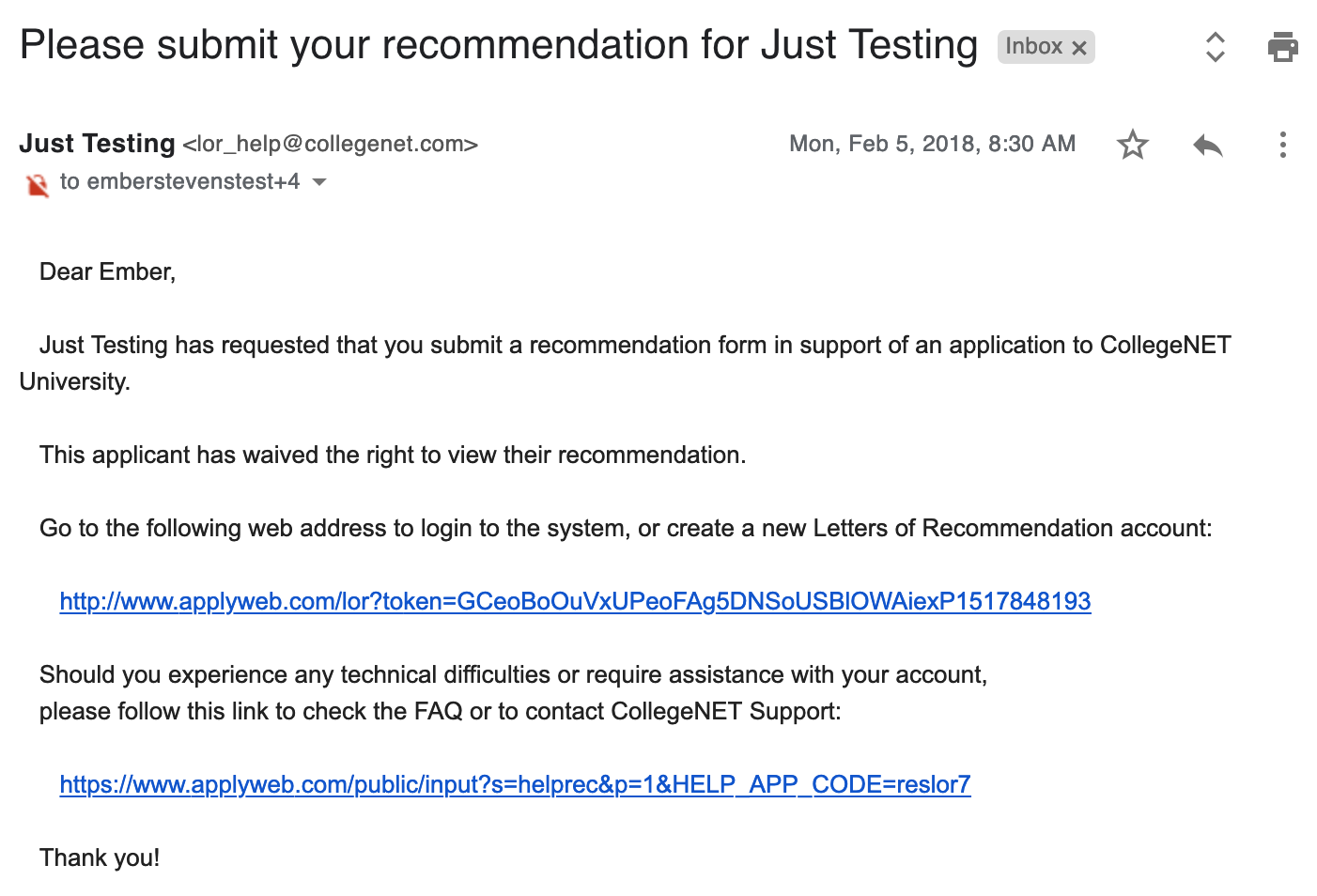 Click on the link in the email to create your account. After completing the profile information and choosing a password, you will receive an email asking you to confirm your email address.

Click on the confirmation link in the second email.

You should now be able to log into the recommendation system and see your recommendation requests. If you have any issues, contact lor_help@collegenet.com.